I, along with Krissi, recently joined the Mixed Media Artists of Northern Califonria. (That is a big name!) This wonderful group meets monthly, and these ladies RAWK. They welcomed us with open arms, sat us down and made us get busy with demonstrations, shared their tips and before we knew it, we were sucked in! These ladies come from Stockton, Vallejo, Folsom, Sacramento and other parts of the bay. These ladies are also committed. We couldn't believe all the talent sitting there at the table. For me, it was a little intimidating, but at the same time extremely motivating! Each month, they do different challenges and demos.

So during the stormy weather, these wonderful ladies joined together this past sunday, and I just had to snap some pics of what we all made. This month's challenge was a paper doll. I never made a paper doll, so I made two. My first one looked like a whore, but my second one, came out much better.


Whore: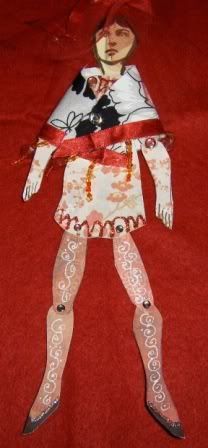 2nd attempt were a few artist tags I made, using my girl Frida, and I decided to make them into a doll.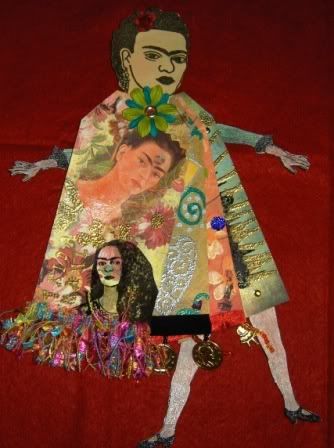 here she is all "Spread" out.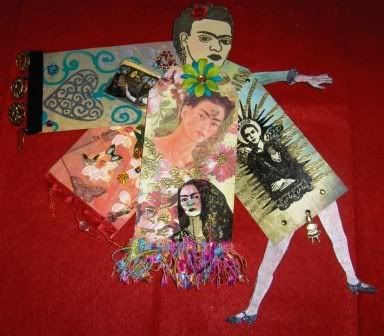 One of the ladies brought this one in from a swap. I thought it was genious, and I plan on making some with my own spin!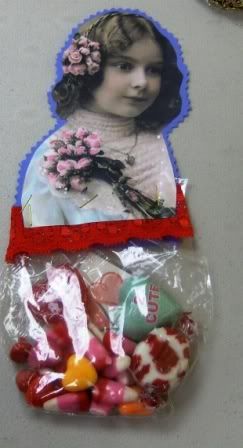 Can you just imagine the possibilities?


Here is a group photo of all the dollies that were turned in.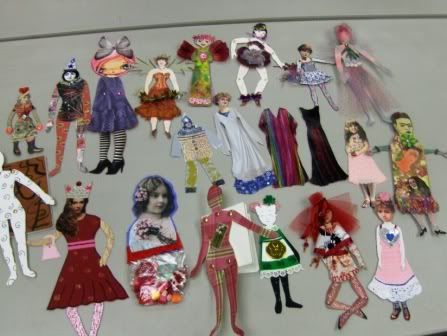 They were so much fun! I highly recommend giving them a try.

After we passed around are dollies, it was time to get busy and do a project. We were to make little houses out of ATC cards and fabric. Janene (sp) made it so easy. Her pattern was super simple and we made them in no time.

Here is a pic of all the supplies I took. (I tend to go overboard, because I only needed to bring like 3 items)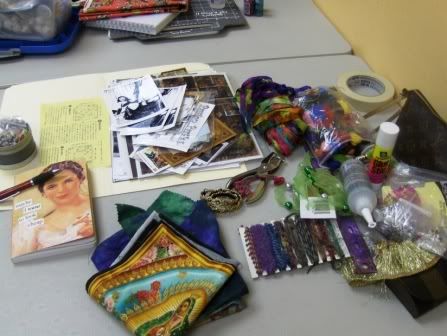 This is what we came up with.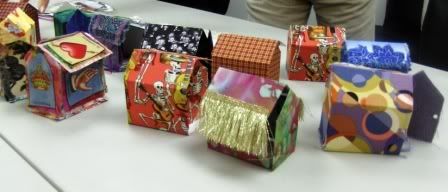 Mine is with the gold trim, Krissi's is the one with the Loteria card.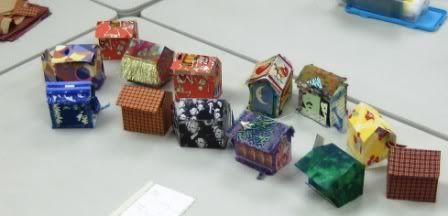 How cute are those? We only constructed them at the meeting, but were told to take them home and embellish them. The inside's are blank, so we have lots of work to do. When I finish mine, I will post it up.

Ok, comedy time. Be nice, but remember I told you Sharon took me to a pottery place for my birthday? Well we finally picked up our pieces. LMAO. Ok, first let me disclose.............. I have mad respect for ceramic artists, mmmkay? Ceramic paint all looks the same to me, and I didn't know that you seriously need to really, really coat and triple coat your paints. I did this blindly, and hoped for the best. My kid told me I oughtta be ashamed of myself.
hmmmph, I would like to see him try it.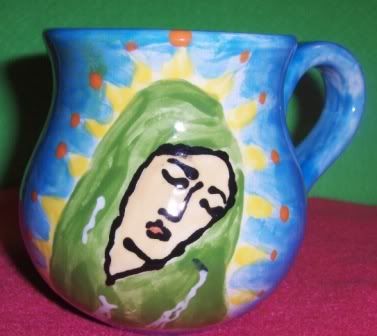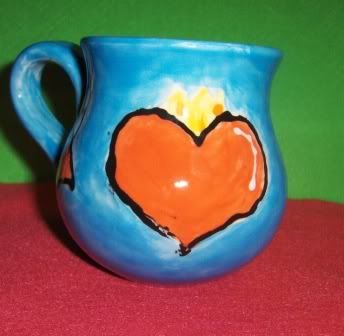 Mug 2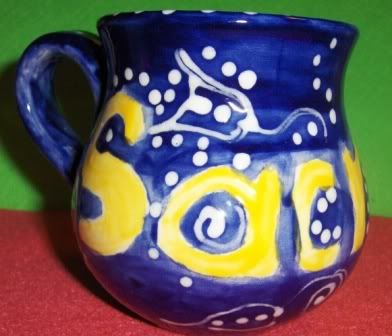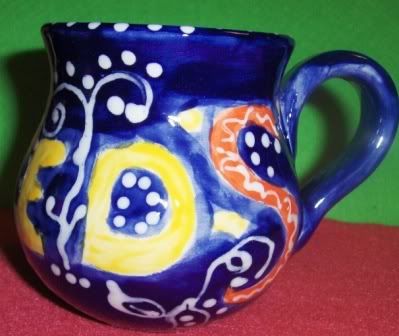 Kathy, you know that blog you just did about blunders? Well here are two big ones for you! Top that! haha.