A couple of weeks ago, when I returned from a much inspired vacation (Crafty Chica Cruise) a package arrived via snail mail to mi casa. I immediately tore through that package like it was x-mas! I so love mystery packages! Did I ever tell yall about the mail I got from some fool at Pelican bay? (He found my name through the Daily recorder when I applied for the business name of Sacred Snatch) I'll save that one for later.

Anyhoo, inside my package was a lovely note from my girl Annette in Southern Cali. It was an invite to her grand opening of her store and it also included some adorable goodies!

Annette has been in the art arena for a while and has been selling her wares at art shows and festivals. She had been working on getting some store space and, finally the opportunity came and she siezed it!

I have nothing but mad respect for her. If I ever had the nerve to open a store, I would want it to look just like hers! She has lots of handcrafted items that she makes herself and she also has folk art from all over. I even spied a few familiar pieces from other popular artists too!

If you find yourself in southern Cali, please stop by and tell her your favorite "Snatchy" sent you. You won't be disappointed! Not only does her stuff rawk, but you will also be greeted by a wonderful person!

I can't wait to go visit the store myself!

Annette, I wish you all the best. May your business continue to soar with the Angels!

Your fan Por Vida,

Yoli.

Picture time: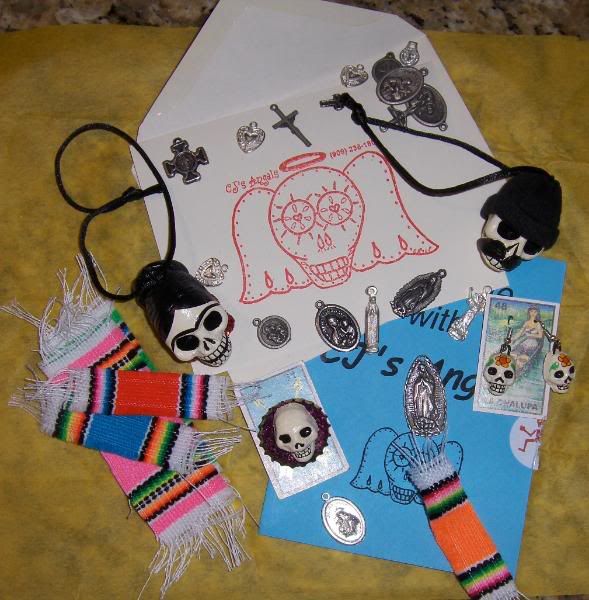 I already used one of the Santos on a handbag and I used a mini serape on an ATC. I am going to include a few items in the Sacred Handbag auction. (last two artists are making their mark)

Check out her Calaveras!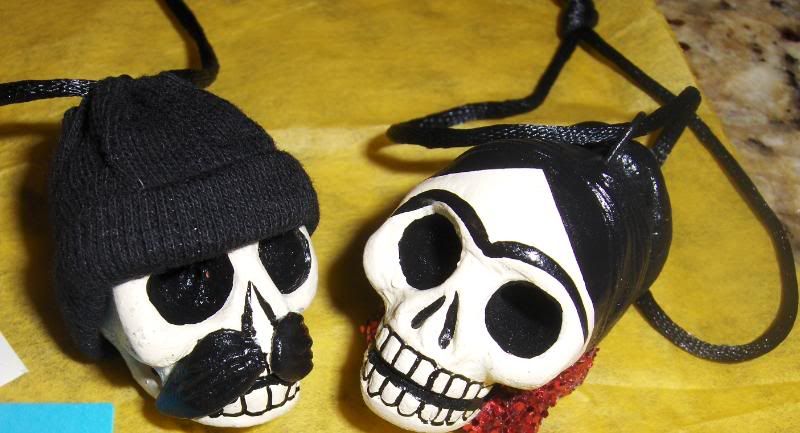 Yes, he is rawkin an actual beanie! lol, too cute!

Here is a link to her website and address information. She has some awesome photos of what kind of art you will find at her oasis of a store.

I can only imagine all the inspiring goodies that are begging for attention!

Once again Annette, thank you from the bottom of my heart for your friendship and the goodies.

I salute you!

Yoli